Overview
The Midwest Ski Otters perform FREE weekly water ski shows on Sundays throughout the summer months.
We can't wait to see you in 2024!
At over a 100 members strong, our fully volunteer ski team is excited to put on a great show for you! We work hard throughout the year perfecting everything from ski moves to pyramid climbing, driving maneuvers and stage performance to entertain our audiences all summer long. So, come…sit back…and enjoy some amazing performances by national swivel champions, freestyle jumpers, barefooting experts and the show ski favorite: the human pyramid. It's entertainment perfect for the whole family!
Ski you there!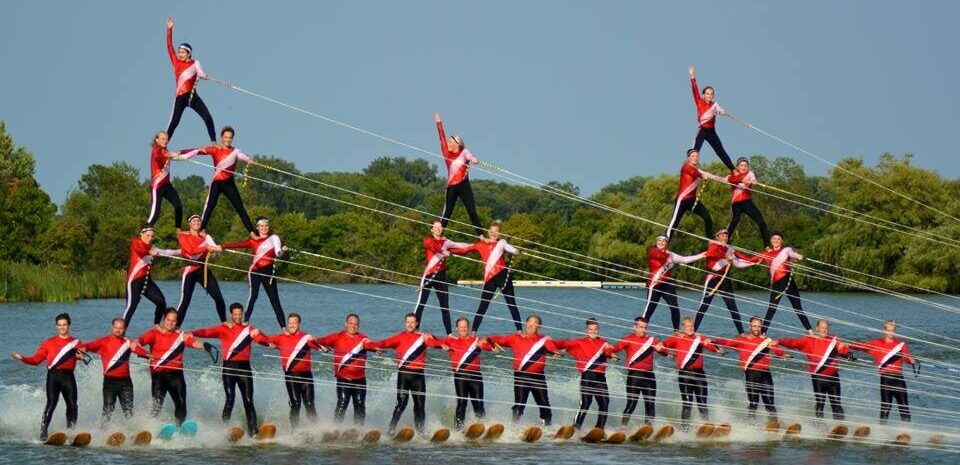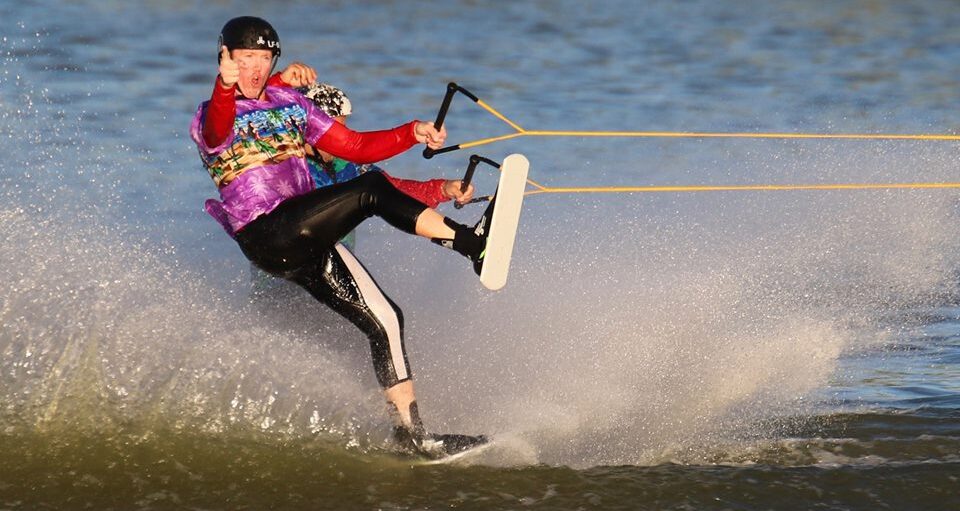 Our Shows
Our shows offer not-to-be-missed entertainment featuring talent of all skill levels – including top talent on the world & national level! Our typical Sunday performance kicks off with our development team showing how our skiers progress in skills as they work to earn their spot in the main show. It's a fan favorite portion of the evening as the effort & heart from our youngest skiers is clear. After a brief intermission we turn things over to our Senior Show. This features a themed show with all of your favorite ohhhh and ahhhh worthy ski show moments and can't-be-beat, wholesome, free, family entertainment! Grab a spot in our bleachers or bring your own chairs and blankets to catch the show along the shores of Little Goose Lake. Check out our Schedule for exact dates and times and read more about the team and the current show theme on the About page.
Hungry? We offer delicious concessions on-site including hamburgers, walking tacos, brats/hot dogs and more!
Our Location
Little Goose Lake is located at the intersection of Hwy. 61 and County Road F in White Bear Lake, MN. From I-694 and Hwy. 61, go north on Hwy 61. Take a left at County Road F. Take a right onto Hoffman Road. You can't miss it!
For privacy reasons Google Maps needs your permission to be loaded.
I Accept
Directions to Midwest Ski Otters.