Sponsors
---
Calling all potential 2024 Sponsors:
We Need Your Support!
The Midwest Ski Otters appreciate your interest in becoming a team sponsor.  As a small nonprofit organization, we survive by the generosity of our communities – individuals and businesses alike.  We encourage our fans to support those businesses who choose to support us.  If you have a business of any size, the Midwest Ski Otters would love to partner!  From gas to costumes, boats, equipment and more, it takes a lot to make our shows come together for the delight of our community audiences.  We are actively lining up supporters for the 2024 season.  See below for details and reach out to our email [email protected] with any questions.  
or checkout a summary below: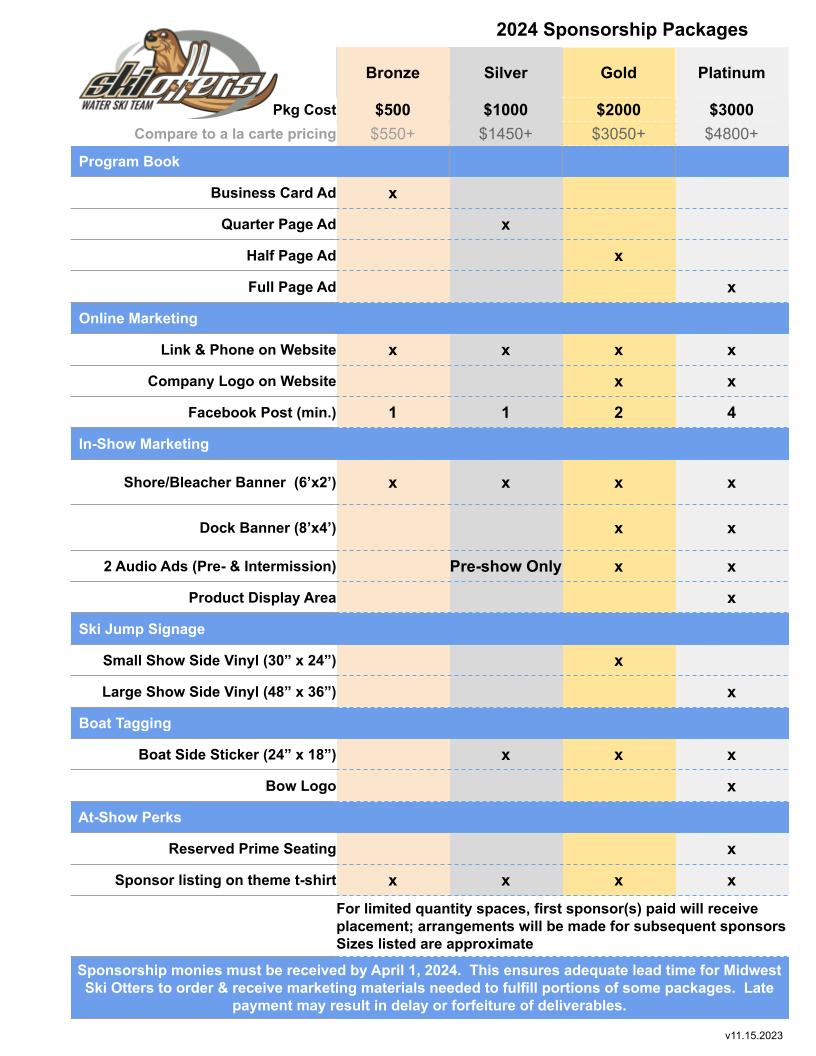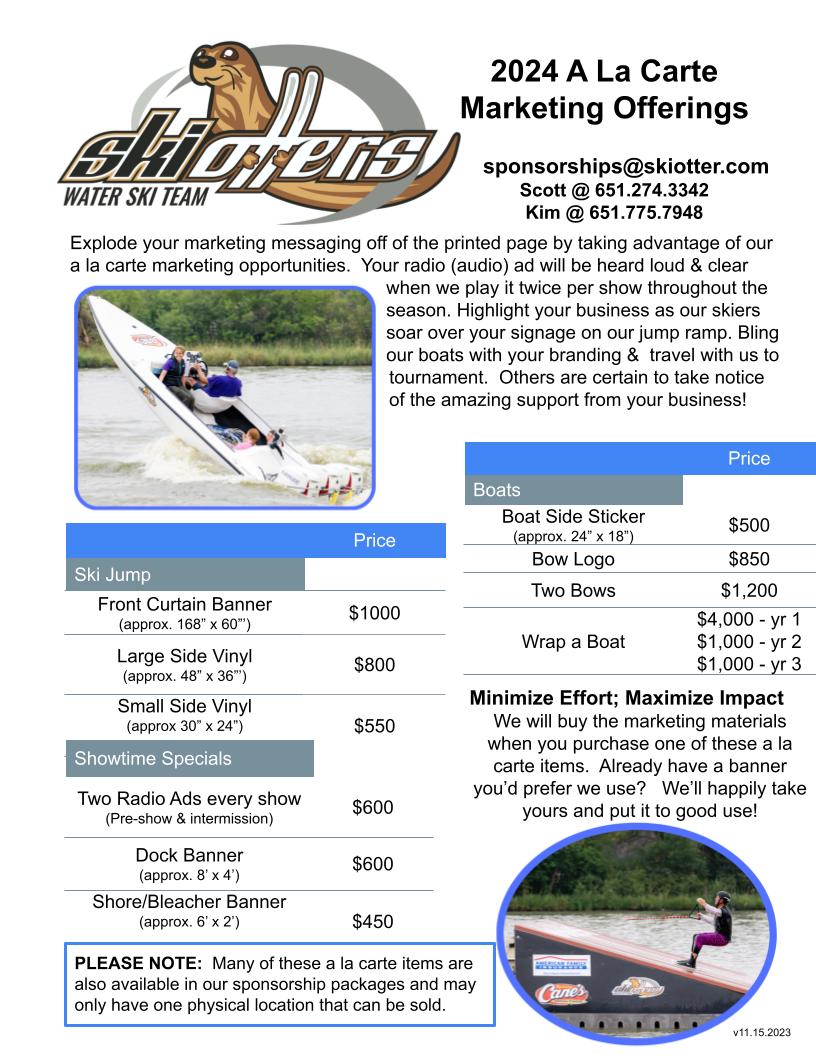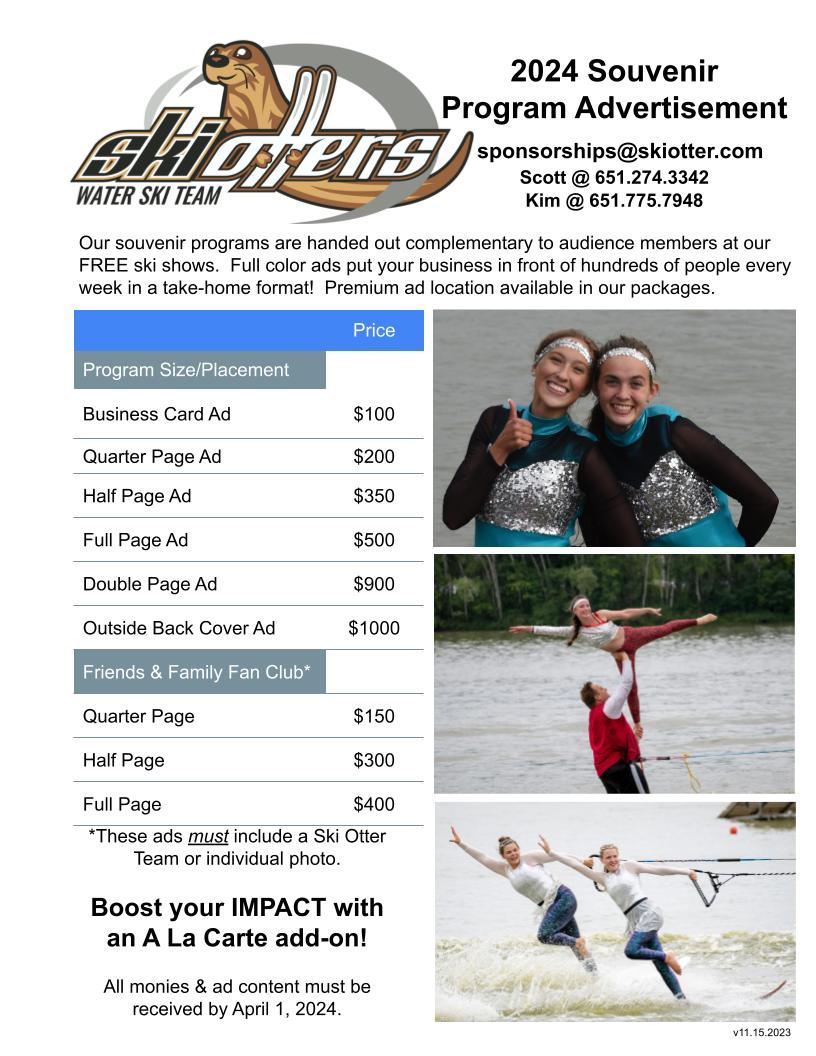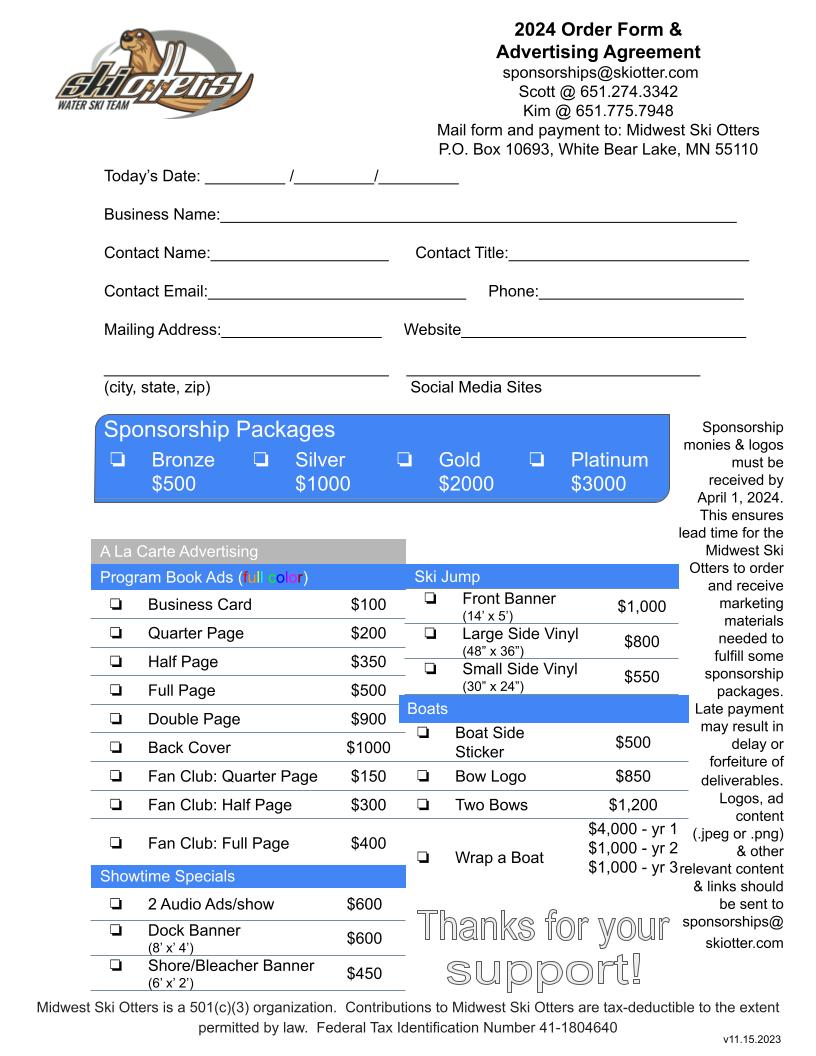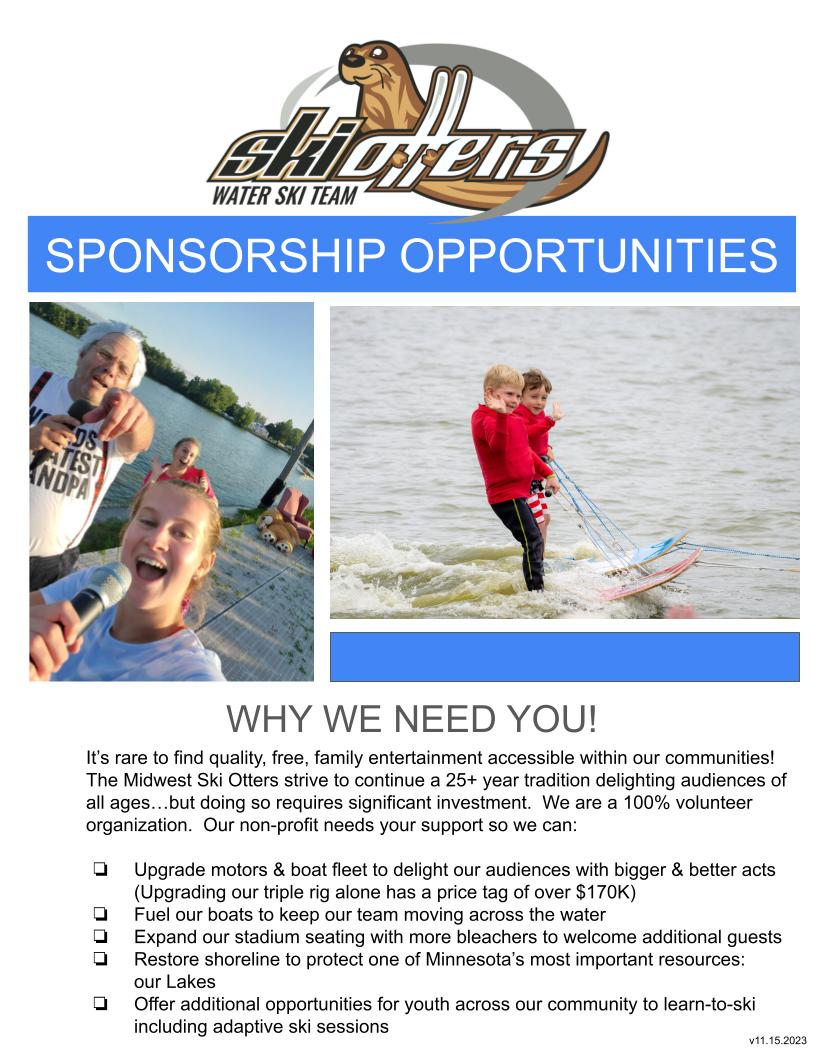 E-mail [email protected] if you are interested in discussing sponsorship opportunities.
You will be in good company!  Take a peek at our 2023 program and view a few of our past partners displayed below.
2023 Program